Skip to Main Content
It looks like you're using Internet Explorer 11 or older. This website works best with modern browsers such as the latest versions of Chrome, Firefox, Safari, and Edge. If you continue with this browser, you may see unexpected results.
Warning: Slow to open
We are finding that Australian Standards open very slowly on the FileOpen Viewer app on phones.
For better performance, try accessing them on a Melbourne Polytechnic computer or your own computer. Please see the tabs above.
Step 1: Install the free FileOpen Viewer app
There's no need to install any Adobe apps.
Go to the App Store or Google Play and search for the FileOpen Viewer app.
Icon by FileOpen Systems
Step 2: Open a browser and login to Melbourne Polytechnic Library
Open a web browser and go to: https://libguides.melbournepolytechnic.edu.au/aso
You will be asked to login to Melbourne Polytechnic Library:
Your username is "s" and your student number, e.g. s1234567
Your default password is your date of birth YYYYMMDD, e.g. 19990704
Use this help page if you have any problems.
Step 3: Search for Australian Standards
If you know the Australian Standard number, type it in Document Number.
Otherwise, type a keyword in Document title or keyword: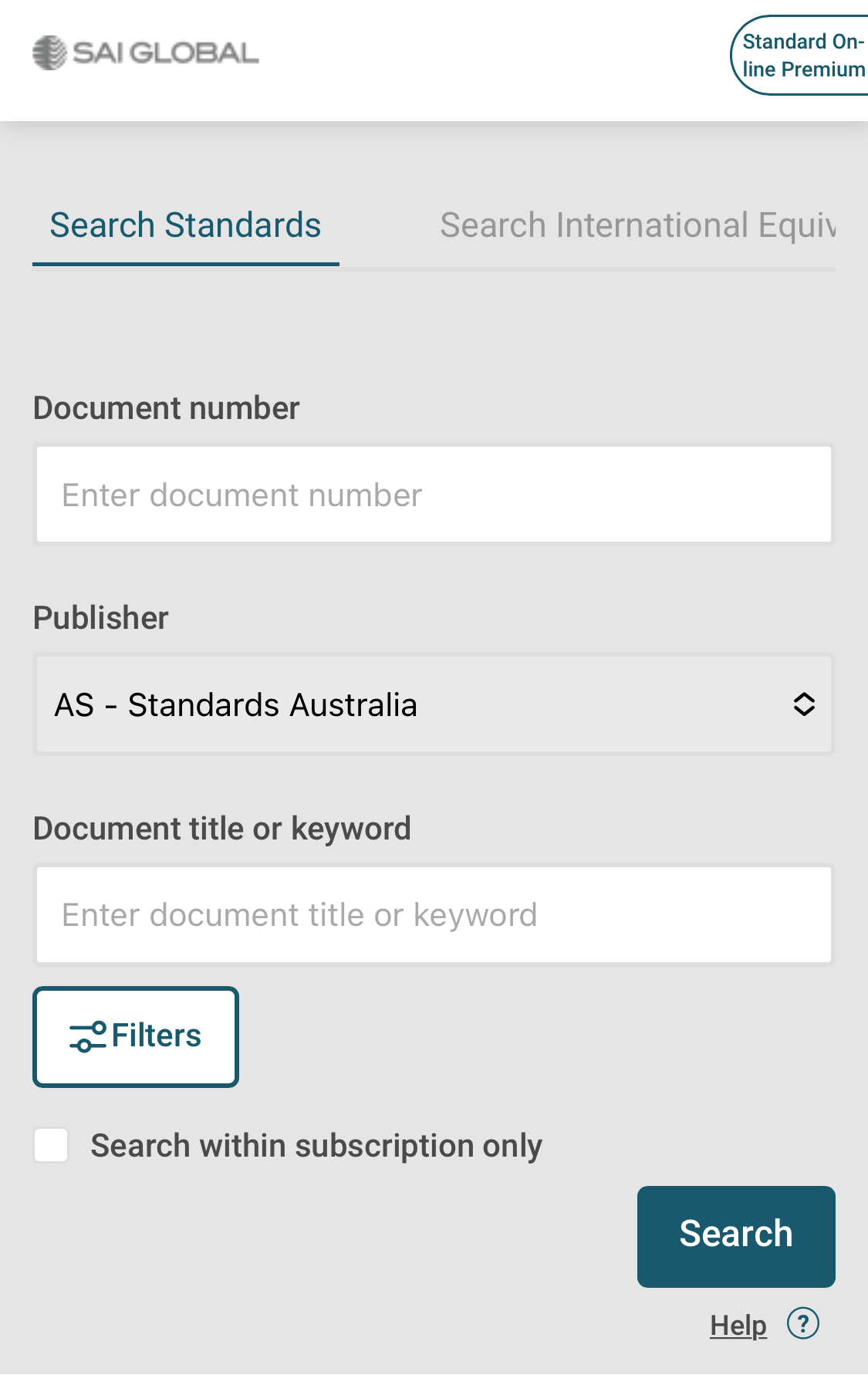 Two things to remember when you are going through your search results:
Get the most recent, up-to-date version of the Australian Standard
Get the full Australian Standard that includes all amendments.
Here's an example. When searching for 5601.1, the search results are:
The fifth search result, AS/NZS 5601.1:2013, is the full standard including all amendments. The other search results are the amendments by themselves.